I was updating my bookshelves on Goodreads when I realized that on August 14, I finished reading my 500th book since I joined the website. Yay! I know 500 books really isn't a lot (especially when almost half of it is manga :O) but I like to celebrate little things so in honor of cataloging my 500th book I picked out five favorites, which was really difficult but fun because it reminded me of why I love books so much:



5
On Writing. Honestly, I don't enjoy non-fiction, but I was really curious about what Stephen King has to say about writing. I was also excited to learn because – although you might disagree since I'm a lazy blogger – I do like to write and I know that the blank pages in my notebooks can be filled by learning from someone who's willing to give advice and share his ideas.
This is only the third book I've read about writing, after Strunk & White's The Elements of Style and Annie Dillard's The Writing Life, but I can honestly say that this must be one of the best ones out there. Although it isn't as textbook-y as The Elements of Style, there is knowledge in this book and it is sound and practical. Like The Writing Life, it is a memoir, but it is not as poetic (or depressing). It is about what works for him and his beliefs as a writer and a person.
Reading this book was like sitting in my favorite class in school – it taught me a lot without boring me or making me feel like an idiot. I really enjoyed it and I'm happy that this is my 500th book, but it didn't have to be because it would still have been memorable.
It was a dark and stormy night.
The first sentence in A Wrinkle in Time, which Neil Gaiman mentioned in one of his anthologies, intrigued me to find this book. I can still remember the first chapter as if Madeleine L'Engle wrote it on a piece of my memory – the patchwork quilt, the big dog, the steaming cup of milk, and the sudden appearance of the delightful Whatsit. After that? Well, I honestly don't remember everything that happened next but I do know that the book had the perfect mix of fantasy, science, and religion. It showed me the strength in children and reminded me to believe in individuality, friendship, and love.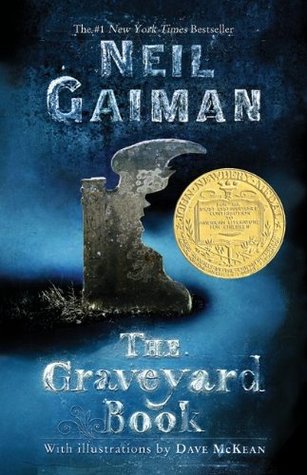 3
The Graveyard Book. Oh this was difficult. I couldn't decide between this and The Ocean at the End of the Lane because how do you choose between two Neil Gaimans? I couldn't, so I went with this only because this was my first Neil Gaiman novel and also the first book I ever recommended to my friends (who all loved it too). It had the right amount of fantasy and reality, of childhood and growth, and of whimsy and suspense. I will always remember Bod, the observant, loyal, and brave character who grew up in a graveyard with ghosts for family. I will also always remember how it made me realize that rich and realistic characters can make a story beautiful even when its set in a graveyard.



2
The Last Unicorn. I cry easily. When I watched Hachiko, I cried for an hour and sobbed for the rest of the movie. I've cried a lot while reading books especially when my favorite characters die. But the tears that forced their way out of my eyes after I finished The Last Unicorn were actually the emotions that accumulated within me while I was reading the book. I was going through a hard time when I read this, and the characters's weaknesses and strengths reminded me of what I can and can't do, and what I should and shouldn't do. This book is whimsical and optimistic but the insecurities, fears, courage, sadness, and loyalty within it were poignant and honest. And I think a book which speaks the truth, is worth listening to.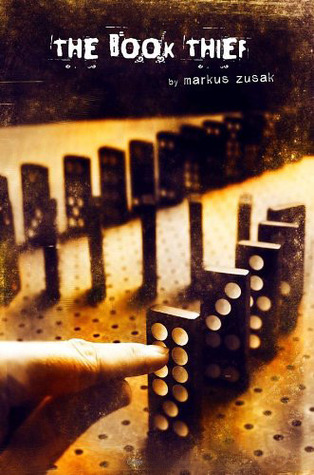 1
The Book Thief. I've seen a lot of movies about the holocaust but The Book Thief was the first novel I've read about it, and I don't think I will ever like anything more than I loved this. There is death in its pages but it wasn't macabre. Instead, he was poetic and he introduced characters that I could understand and believe, he showed me a place that evoked fear and disbelief, he told me a story that was realistic and interesting, and, most importantly, he taught me about life and how we sometimes fail to live it. This book stirred so much emotions in me and I think that any book that makes you react to it in such a deep level deserves a place in every shelf and every list.